At the beginning of October, members of the SENSE-GARDEN team participated at The 42nd Annual National Congress of Medical Rehabilitation in Cluj-Napoca, Romania.
Project coordinator Artur Serrano delivered a presentation on the emotional dimension of assistive technologies, in which he discussed the important role that emotions have in our interaction with technology. He stressed the need to incorporate the study of emotions in the development of technologies for well-being, care and rehabilitation. In speaking about the significance of emotions for people living with dementia, he used SENSE-GARDEN as an example of how technology can be integrated with emotion-oriented approaches to care.
SENSE-GARDEN was also presented by Romanian Test Site Coordinator Ileana Ciobanu, who spoke about the personalized approach of the project. She also shared reflections from her time in Kobe, Japan, where she participated at the International Society of Physical and Rehabilitation Medicine and Japanese Association of Rehabilitation Medicine congresses in June 2019.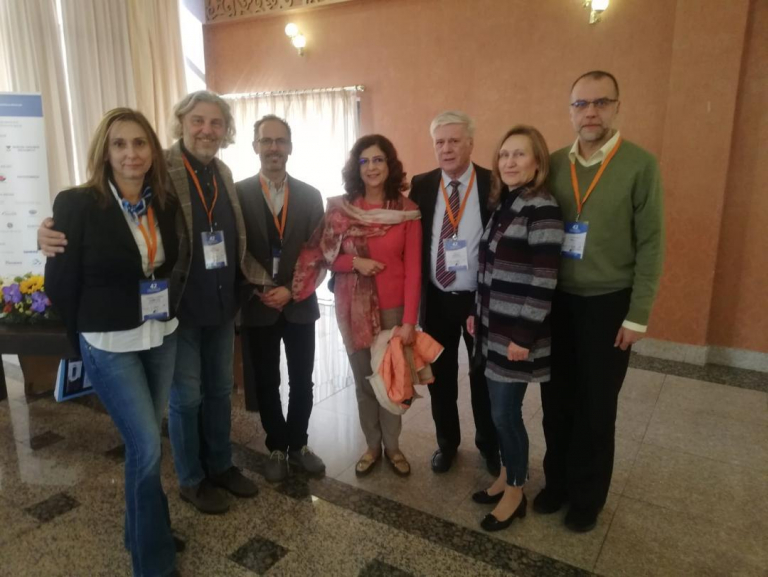 SRRM Congress, Romania, 2019